Dr. Amy Wagenfeld: Nurture through Nature: Going to Nature Part Three
25 January 2021
In this final place attachment blog post, the theme of outdoor destination, some nearby and some incredibly far away rings true. We begin with a link on the links to which Linda said, "an outdoor place that has special meaning to me is the golf course, early in the morning.  I find so much peace on a lush, green fairway before it gets too crowded. It is at these times that I am reminded of the special connection me and my dad had over the love of this game. It is also at these times I miss him the most and wish we could hit the links together just one more time."
Atop a mountain and on the trails. Tracy noted, "My place is on top of Okemo Mountain in Vermont.  I had a ski house at Okemo when I was as an OT working at Yale New Haven Hospital - fun times to say the least! I have such fond memories of many winters, so just this week my daughter Jessica and I took a road trip to share some of my favorite memories."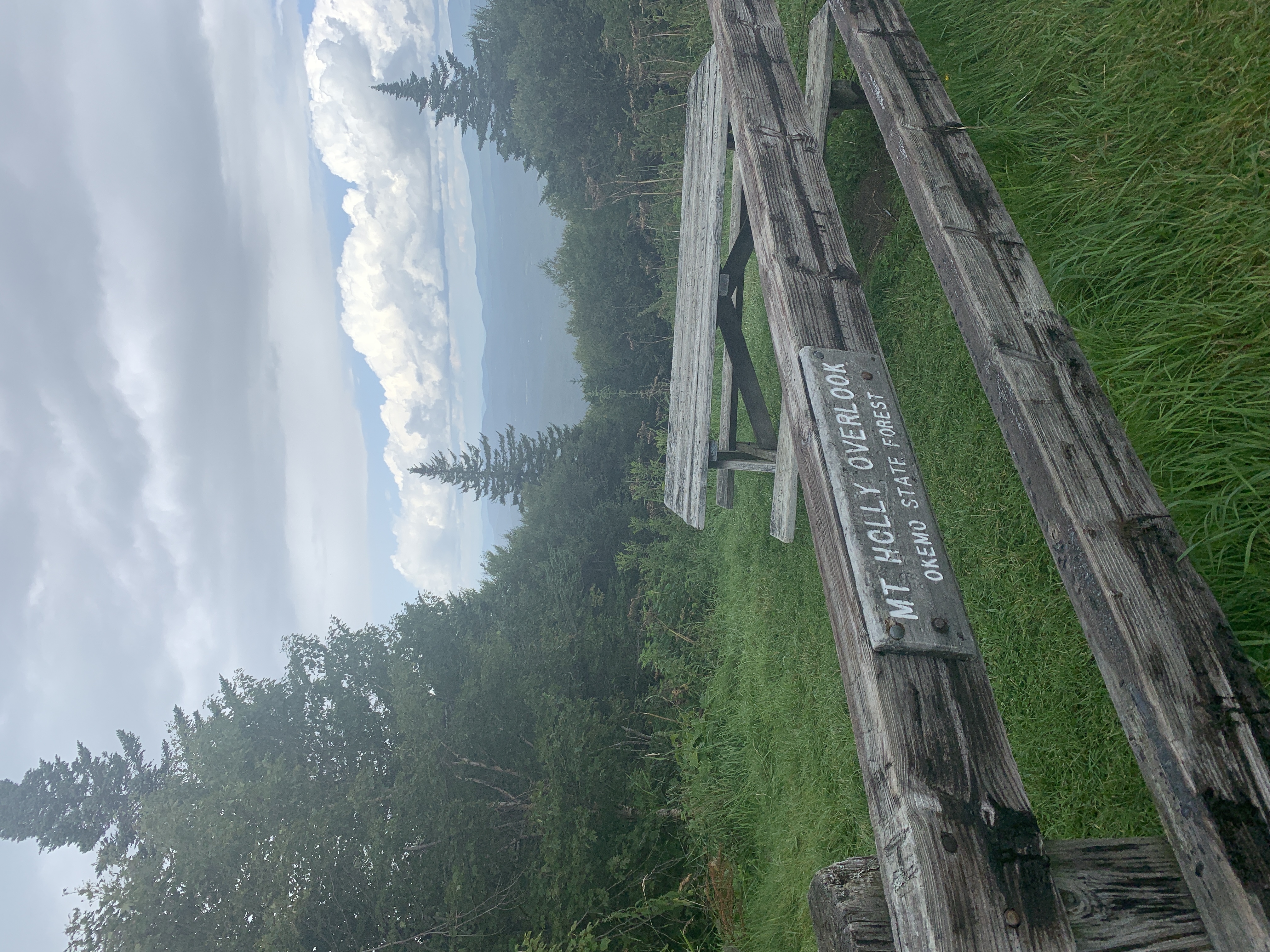 And Susan said this, "The mountains speak to me. They make me feel invincible and give me peace. Like I can conquer everything!"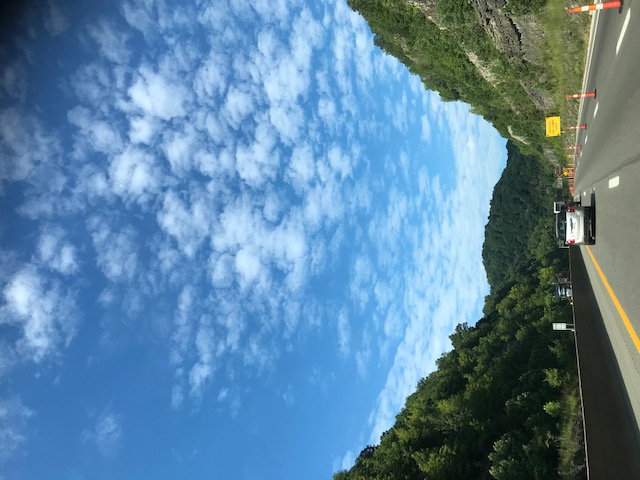 Mara shared that one of her favorite places in nature "is a hiking trail near my house in Boulder, CO called the Anne U. White trail.  The trail was completely destroyed in a 2013 flood, but this trail was so beloved that the county rebuilt it.  After spending 4 hours volunteering on a Saturday volunteering to build a whole 12 feet of trail, I realized how time-consuming and difficult this work is!  But it's well worth it to me.  These photos of the trail were taken by my 13-year-old, and the document the creek, wildflowers, shade, and rock walls that make it so enticing."
Briony shared, "this place is on Dja Dja Warrung Country in Victoria, Australia. The Djab Warrung people of the Kulin Nation were removed from this land and taken to missions in the 1800s during the gold rush. Every inch of the land in the picture was picked over for gold. There are hundreds of old mine shafts down there. This time last year my friend Jon bought a cottage right near here. It's a really lovely spot where we all gather to cook and eat and drink wine. Every time we visit, we always hike up this hill to look out over the treetops and take a breath. Sometimes we bring a beer with us and have a good gossip. It's a strange but beautiful place. The landscape is very rugged, and I wonder what it would have looked like before the white settlers stole it. In this area, there are some Aboriginal traditional owners who have been bringing good fire back onto Country. I hope they can take back control of this land and bring it back into balance before it's too late. That's what I always wish for when I look out at this view.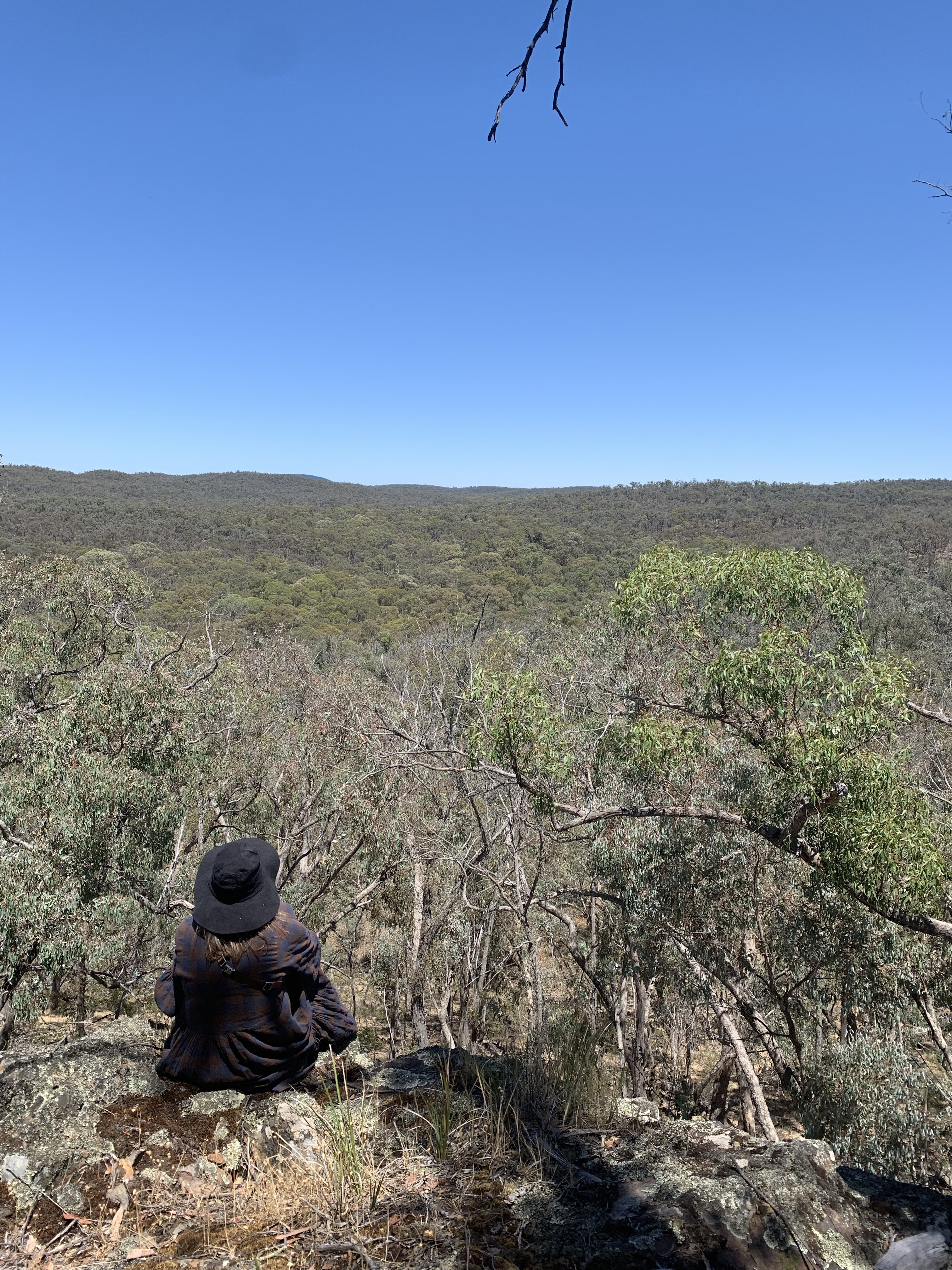 For Liz, one her favourite places is Antarctica! She shares, "I love this location as it is remote, and pristine – full of wildlife, and stunning landscape. The environment is amazing as it reminds me of how harsh and yet, how fragile our earth is. This experience filled my heart with joy as it was my first trip to this location and entailed a travel experience across the Drake Passage and to the Antarctica Peninsula. The colours of the ice, sea, and sky, were amazing when most of the day and night was filled with light. The sun set and we had "night" for half an hour most days."
And, lest we forget, nature is resilient and in reminding us of this, Robin shared, "There is a banyan tree that is very special to me. It's in our neighborhood community park. It survived all the 2004 hurricanes but fell in another storm a few years later. When it was down, I walked all around it, touching the topmost branches and saying prayers of gratitude for its life. I said goodbye since I fully expected it to be cut up and removed as so many other of our fallen trees had. Instead, I was amazed to see it propped up with wooden stakes days later. Today, it is thriving. I always touch or circle it with prayer, looking up at the highest branches knowing that I was once blessed to touch them with my hands."
My deepest thanks to all who provided me with such rich and deeply personal places that serve their mind and spirits so very well. Please note that the images are the property of each contributor and may not be reproduced without permission. For my readers, please take a few moments to share your place attachments!